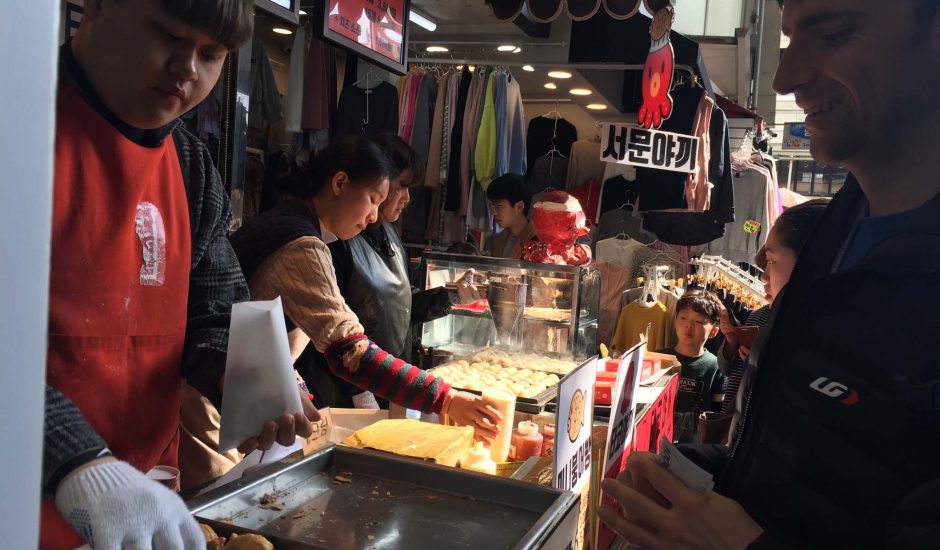 Intro to Daegu
We stayed for two months in Daegu, a city of 2.5 million residents in southeastern South Korea. Daegu has a large student population, a U.S. Army Garrison and a bustling downtown filled with trendy stores and restaurants. Unfortunately the air quality in Daegu is about the same as Busan – generally bad. So sometimes we planned our day around the pollution.
Our Neighborhood
Our apartment is in a charming little neighborhood of random alleys well outside the city center in an older part of town. A group of older ladies gather in the basement of our neighboring building to wash sprouts every day. Trucks drive by every few hours on sunny days selling vegetables, eggs or knife sharpening services. They let you know they have arrived with a megaphone announcement on repeat. Early morning walkers take to the gym equipment at the nearby park.
We will continue with more Daegu in our next post.