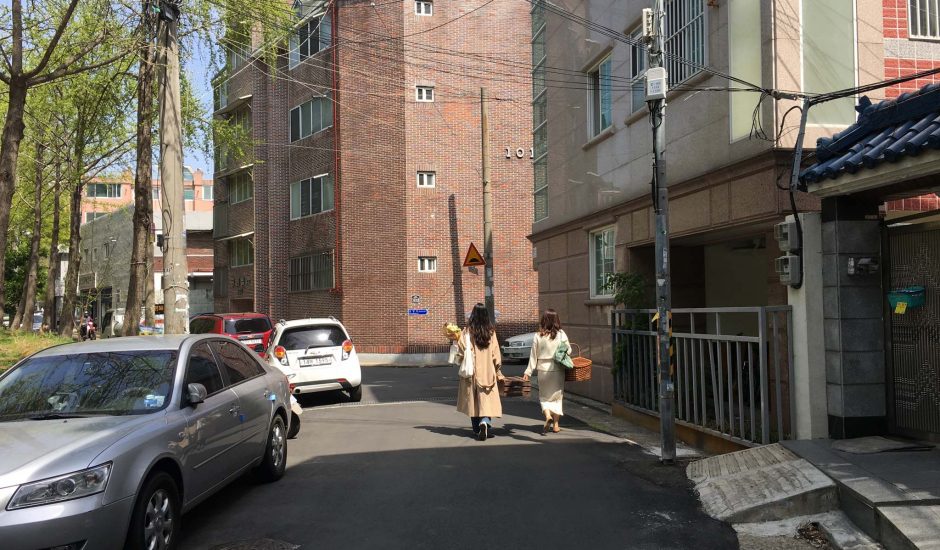 Daegu: A Few More Things
Korea is a mixture of all the countries we've been to in some ways, especially feeling like a blend of Japan and China, but maybe that's just because we've been to both so recently. But it felt like it had a lot of the modernity and trendiness of Japan, mixed with more of the less-developed feel of China and more of the up-front authenticity of the Chinese people. We really enjoyed the vibe and energy here.
Tinted Windows
Apparently privacy is a big deal in South Korea. All cars have tinted windows. Most buildings, too. We even noticed on television all passersby faces are blurred out. And neatest of all, the monorail train windows turn opaque when passing close to apartment buildings! Not sure what led to this.
Our Airbnb host
Our host was the nicest Korean lady and we will miss her very much. She brought us clean towels almost daily, homemade meals at least once a week, and even invited us for dinner to her apartment above ours. Twice she drove us around the city in her smart electric Hyundai. Perfect way to experience Daegu.
Kakao Friends
Kakao is the number one messaging app in South Korea and boy is it popular here. There are little characters from the app and they are fully monetized just like Disney characters in the West. We saw a Kakao Friends shop with everything from Kakao stationary to teddy bears and toiletries all based on the emoticons from the app.
IV's
I often went to a Dunkin' Donuts near a hospital (one of the few places with coffee that opens before 10AM) and all the other customers had IV's attached. A favorite cafe of ours is also near a hospital, and many of the customers had IV's attached. We saw an IV hanging from the mirror of a pickup truck. Not sure exactly what's going on, but apparently some Koreans use glucose IV's when they need a pick-me-up.