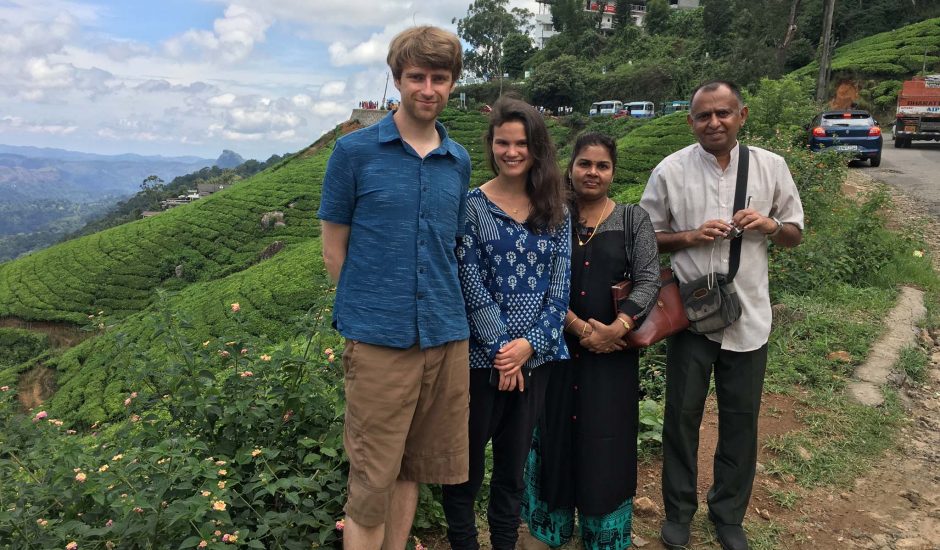 Two Days in Munnar
Traveling in India for us generally involved showing up at a bus station and asking locals which bus to get on as there was rarely English signage, and that is how we arrived in Munnar, a town on the eastern border of Kerala near Tamil Nadu.
We started our five-hour bus ride in Kochi, which was already jammed up with cars by 9am. After one minor fender bender (the drivers checked it out, determined no foul) we exited Kochi city. Now on the open road we travelled through countless small towns, spending about half the ride in the oncoming lane as we passed other busses, semi trucks, rickshaws and everything in between. Driving faster than I would in a sports car we began the climb to Munnar, which lies at 5,000 feet. Shortly thereafter we pulled into a bus station for a quick pit stop: a mechanic ran out with a wrench, screwed something back on in the vicinity of the front driver's side wheel, and gave us a thumbs up. Confident as ever, we continued on our journey. Through the jungle canopy and up the mountainous terrain, Sarah and I maintained a death grip on the bus hand rails. Every turn on impossibly narrow mountain roads seeming like it may be our last, we passed a gasoline truck around a corner in the oncoming lane at about 60 km/hr. The lack of guardrails encouraged us to enjoy the pristine views of jungle waiting below. Later on we hit a traffic jam on the mountain road. After a few minutes we discovered the cause: policemen were winching a wrecked car from the forest below, from over the side of the narrow road. All windows were smashed and scorched, it must not have fared well for the passengers. Our spirits lifted, we continued on our merry way, Sarah begging me to get off the bus with her and somehow summon an Uber from halfway through the mountains. At a hairpin turn overlooking the beautiful Munnar tea plantations, we stopped to navigate around another bus traveling in the opposite direction. A few minutes and a few scratch marks later our driver solved the geometry problem and the bus continued. I enjoyed the ride, it was pure adrenaline, like staring into the face of death and wondering if it will look back…Sarah did not.
It was all worth it. Munnar, famous for its tea plantations, offered a refreshing mountain escape. One night and a scenic tour later we headed back to Kochi, this time in an air conditioned and boring bus.