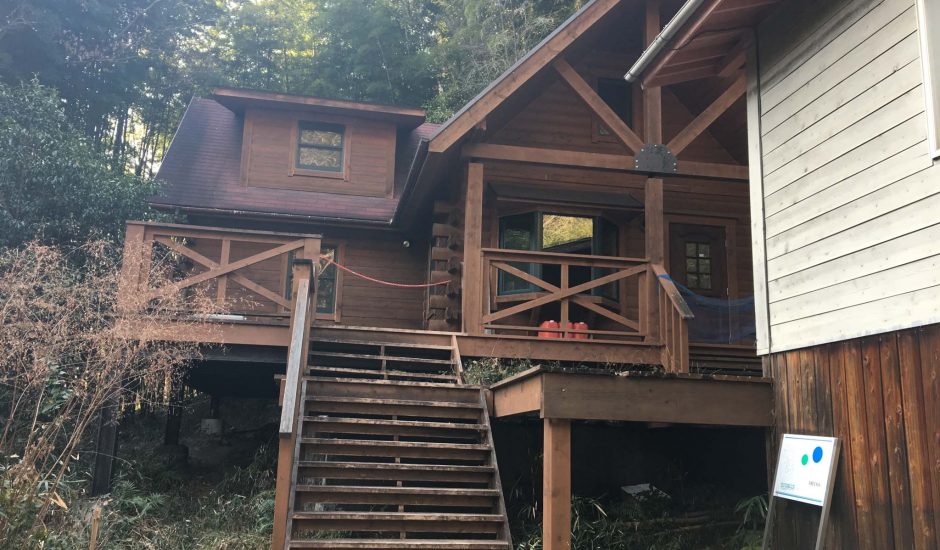 Into the Woods
Sarah and I spent two weeks in a cabin near Ogawa-machi, Saitama Prefecture. With a population of 31,000, Ogawa is a small town located a couple hours by train northwest of Tokyo. There's a hot spring hotel and several organic restaurants but otherwise not much for tourists in the town. We spent quite a lot of time sitting and reading in a locally famous cafe run by an old lady with three cats. I'm positive the cafe's decor hasn't changed in thirty years.
Our cabin, up a hill and in the middle of a bamboo forest, was located one train stop outside of town. Without a car, we had to brave the snow to take the the train into town for groceries every couple days. The cabin was well-built and spacious. We rented it through a local Japanese woman (via Airbnb) with an ecological mindset. That brings us to the toilet….it is a "composting toilet" and requires daily drum rotation. After several weeks the excrement is turned into fertilizer for the garden (not a vegetable garden). This wasn't as bad as it sounds and we got pretty used to it (and the smells) by the end of our two-week stay. The cabin was spacious but so cold. Once the sun set over the bamboo trees we had to start up the kerosene heaters, a traditional Japanese method of providing heat, to keep the temperature bearable. At night it was utterly silent except for the rattle of the train passing by every hour or two – quite a difference from Tokyo.
We spent a lot of time at home working but also made time to explore the surrounding area. At the top of the hill behind our cabin was a planetarium and down the other side a Honda factory. We were surprised to find that in Japanese towns and suburbs there are no people milling about on weekday afternoons. One would expect the occasional mum pushing a stroller or retired couple out for a stroll, but there was almost no activity. This small village, of course, was no different. We loved our cabin experience and the chance for quiet contemplation and solitude in this beautiful town was welcomed.