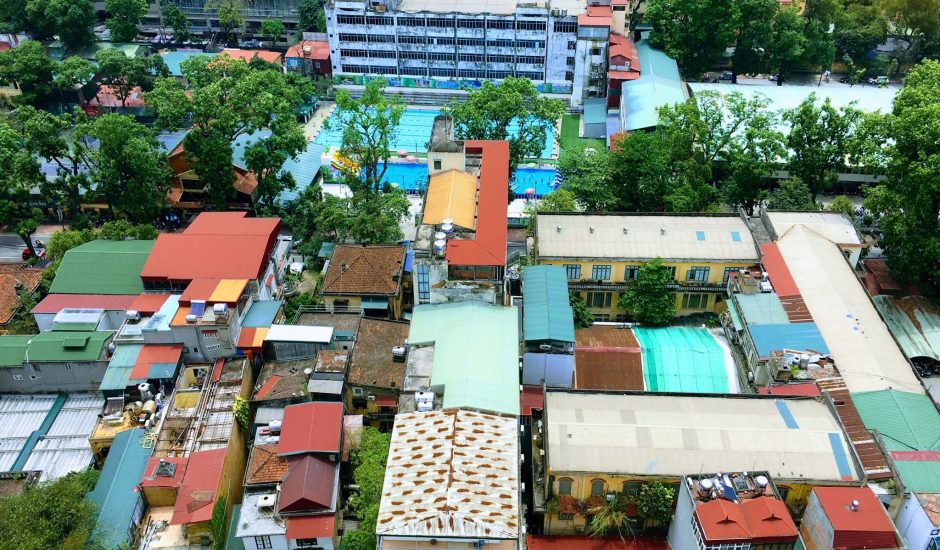 Hanoi
On June 4th, John and I flew two hours north to the capital, Hanoi, for nine days to explore more of this intriguing country and to give my friend some space in Ho Chi Minh to finish her teaching year.
What a different feel within one country! Just as we noticed moving from city to city in Thailand. Despite being the capital, it feels much less metropolitan and almost more like a very large village……..John, who knows more about this topic, says he can feel the communist influence a lot more here. It definitely has a more traditional, austere vibe. It also feels less busy and the roads (and motorbike traffic) are less dense, which has been good for my roadside jitteriness.
For our first four nights we stayed at an AirBnB with the host, Mrs. Tin, who was a lovely middle-aged Vietnamese woman whose daughter is doing her MBA at Columbia University in New York. She was extremely hospitable and it was neat sharing a home with someone local. She made us delicious sticky rice and had lots of recommendations for things to do. Unfortunately, both John and I were feeling under the weather so we didn't end up doing too much for the first few days.
For our last five nights, we are at a different AirBnB run by a thirty-something couple from the Netherlands. It is in a neat, very un-touristy neighbourhood surrounded by other houses and many narrow, winding streets. Our private terrace and huge open windows make it feel like we are sleeping outdoors. It's been wonderful so far.
As we tend to do, we have been enjoying exploring random restaurants, shops and different neighbourhoods, but we did pay entrance fees to see the Temple of Literature and the 65th floor Lotte Observation Deck, and I'm realizing that some things may be popular with tourists for a reason……..we were not disappointed. We fly back to Ho Chi Minh today, and I am looking forward to the cooler temperatures once more (it's been above 40C most days!) but definitely feel like I could explore this city for much longer.