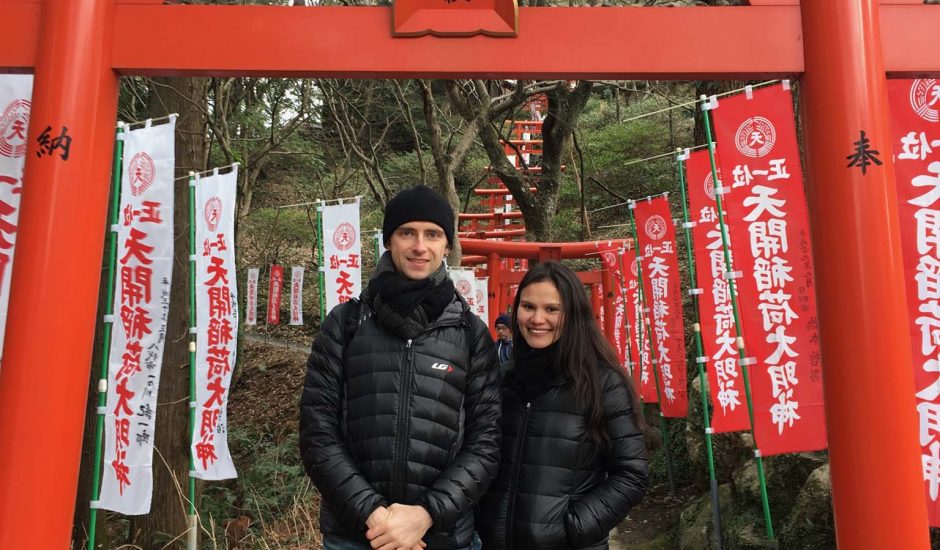 Fukuoka
Fukuoka is on the Japanese southern island of Kyushu. The island definitely feels more relaxed than Tokyo and Sarah and I loved our two weeks here. The city feels like the Japanese version of Vancouver. There's a busy harbour with beautiful ocean views and wide streets with trees running down the sidewalks. Every couple of days we walked downtown along canals towards the beautiful downtown tree-lined boulevards to explore the malls, restaurants, temples and parks.
Sarah and I spent a day with a Japanese family that hosted my mum and me in their apartment during a 2014 Japan trip. They drove all the way from Kagoshima on the other side of the island to show us a temple (a three hour drive each way for them). It was so great to see them again after a few years…thanks so much for spending the day with us and we hope to see you again in North America!
This ended our time in Japan. Next post we are off to Korea via a ferry to Busan.