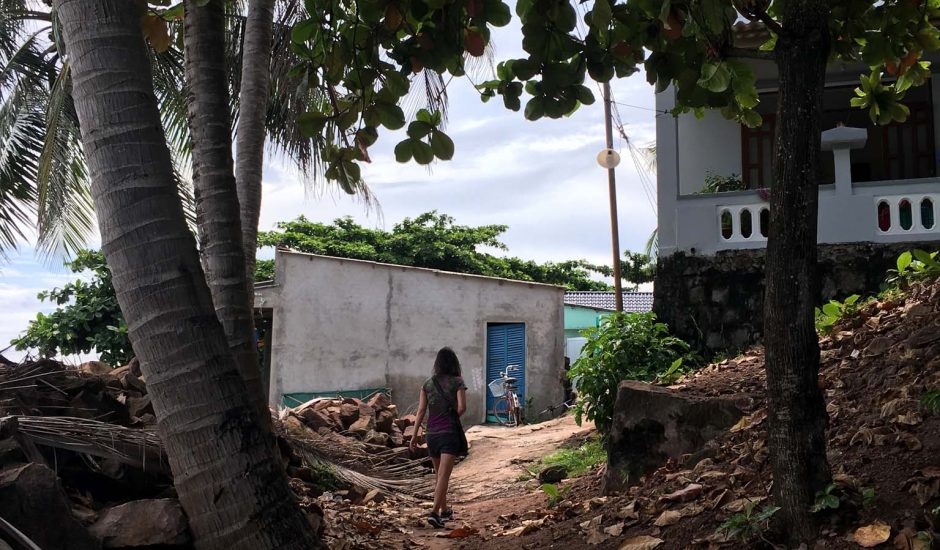 Culture Shock / Into Vietnam
Culture Shock
When I first arrived in Thailand a month ago I couldn't help feeling impatience with the way Thais do things as it seems so backwards compared to the way we do things back home. As time passed, however, I realized it's just different, not better or worse. These are the ways they do things. Now after a month abroad I value many of the Thai ways more than the Western ways and I'm in for reverse culture shock when I return. The people seem much happier than other places I have traveled (a grin, for instance, will remedy just about any awkward situation – compared to North American culture where a grin may be perceived as romantic interest). Thai culture seems much more open and social than Western culture. The people enjoy themselves on the streets instead of sealed up inside air conditioned homes and are frequently socializing with each other on the streets. This is much easier to do in a warm climate than in Canada, however, the people themselves seem to crave constant interaction and friendship which adds to the welcoming atmosphere. I don't know what's behind the grins and happiness of Thai people. Hopefully on the inside they are as happy as they seem, however, Sarah read a book written by a Thai prostitute titled Only 13 which sheds light on Thailand's darker aspects.
Into Vietnam
Vietnam feels different from Thailand in many ways. We arrived on the island of Phu Quoc seven days ago. Phu Quoc is a charming, forested island south of the Vietnam mainland and is actually closer to Cambodia. The people here are less friendly than Thailand and it has a more "down to business" feel which actually seems more authentic. Thailand is known as the land of smiles and Vietnam feels like just simple daily realities and hard work.
To reduce my vast knowledge gap on this country I picked up Vietnam: Rising Dragon on my Kindle a few days ago. Sarah and I brought Kindles on the trip, however, I haven't set as much time aside to read as I would have liked. Traveling while unemployed affords surprisingly little free time.
SaveSave