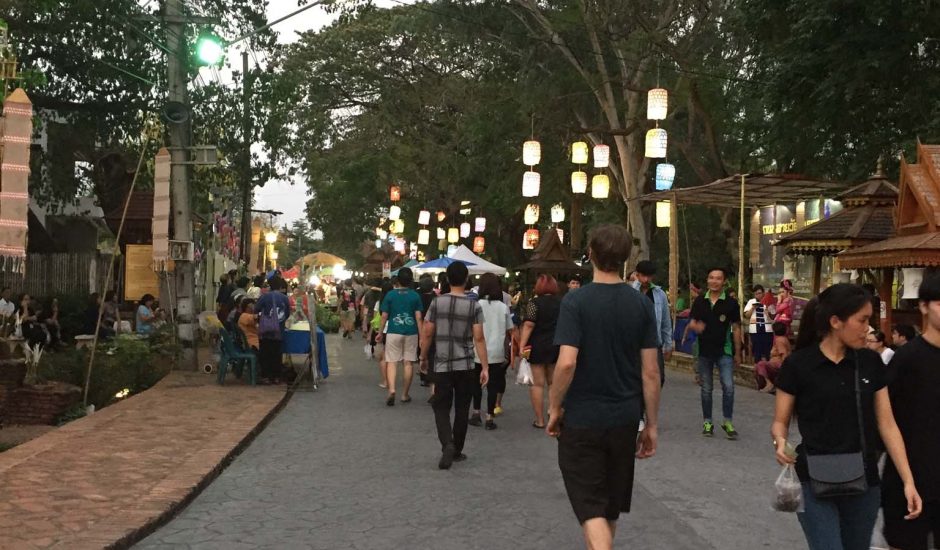 Leaving Lampang
We head out to Bangkok tomorrow morning via a 9-hour train ride.
Eight days in Lampang (pop. 750,000) felt just right. Lampang is a small and friendly city southeast of the much travelled Chiang Mai in northern Thailand. This city offers a chance to meet and get to know some locals. We went a few times to a bar a couple blocks down the street called Apirome where we were greeted each visit with warm smiles and friendly "hellos" not just from the bar owners but also customers. Apparently we were the first guests from outside Lampang since they opened a few weeks ago. We spent time getting to know the owners and exchanging photos of our hometowns. Hanging out like this made the entire trip worthwhile and beat the socks off all the temples and tourists sights Thailand has to offer.
We have made an attempt so far in Thailand to get past the typical tourist spots and get to know the real Thailand but inevitably all we will know at the end of our month is just how little we actually understand and leave with more questions than answers. I've felt this way every trip, I think it's part of traveling. I can't bear to think of how many questions I will have after a year here.
Getting over fear and allowing myself to be myself
The most difficult part of traveling is dealing with the self-consciousness. I'm trying to fit in while still respecting the local culture and not seeming like a wannabe local. I find I'm often uneasy, especially in the markets, with everyone staring at me. I remind myself that they are just curious about me as I am about them, they mean no harm. Sarah and I will always be outsiders here and treated differently. When we approach Thais I often hear them say "Farang" (the Thai word for someone of European descent). I'm comfortable with that and just happy to be here and don't expect to integrate. I'll try to be myself and make some more connections and friendships.