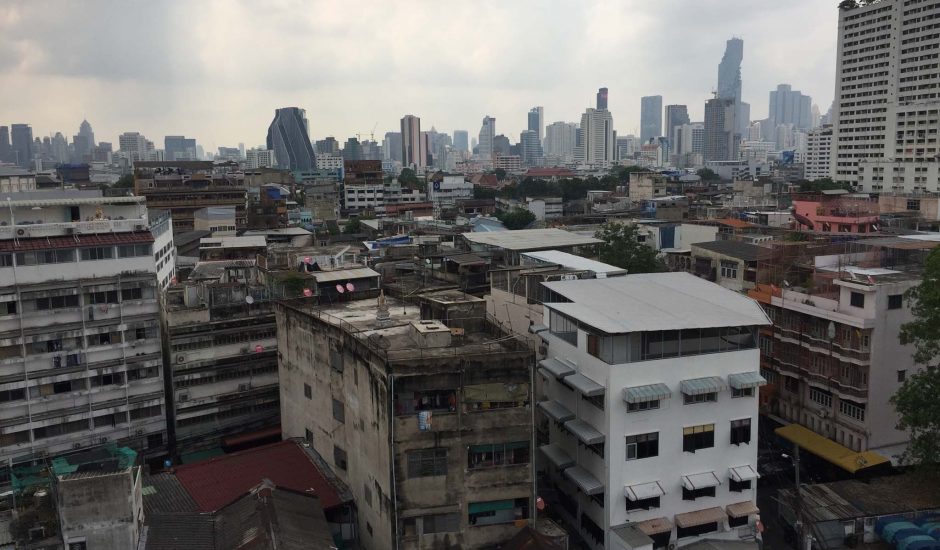 Bangkok
We've been in Bangkok now for one week, and it's been so interesting to see how different it feels compared to Phuket in the south and Lampang in the North. But I'm sure it is like this in every country – a difference so large between small towns and big cities that it can feel like you're in a different country altogether.
Locals do not ask where we are from or take extra time to speak with us as they seem much more busy and of course are used to people from all over the world coming to their shops on a regular basis unlike in Lampang. The one time I was excited that a local wanted to talk to us it turned out he was trying to scam us into a taxi-tour for the day.
But overall I love Bangkok so far……..it has the energy and things to do and see like other large cities I've been to, yet still feels laid back. Even the tourists add to the energy in a positive way for me! Everyone seems so happy and relaxed, trying to enjoy themselves on their vacations.
I like the city's blend of feeling old and authentic but also modern, trendy, creative and artistic, especially in some of the modern architecture and how the malls are done (of course I have been exploring the malls). I feel like I could explore this city for months and never get bored.
Some of the highlights for me:
Spending a day walking through Chatuchak Market looking at the huge range of things from street food to souvenirs, cheap clothes and used books to trendy clothes and accessories all so different from back home.
Sitting and enjoying the river and city view from the rooftop restaurant at our Riverview Guesthouse.
Walking through the windy alleys near the guesthouse and getting a glimpse into the lives of the families who live in the small rooms attached to their different businesses.
Reading a book I found at the Phuket airport called Only 13, a memoir by a former child prostitute in Thailand, and gaining a different perspective and deeper understanding of Thailand and its culture and the options available for poor, under-educated females.
Exploring the different modern malls and seeing the different spending habits and tastes of wealthy locals and tourists compared to back home.
Walking through less touristy neighbourhoods and trying to get a sense of what city life is like for locals in Bangkok.
Giving myself permission to do what I feel like each day, even if it is just staying in and reading or going (window)shopping, and working on not feeling guilty about missing out on some sights I tell myself I 'should' be seeing.
We just got to an AirBnB in a new part of town (Huai Kwang, chosen as it is supposed to be a neat neighbourhood but less touristy) and I am excited to explore, and relax, in Bangkok for another full week. I will be sad to leave this vibrant, friendly country though……..it feels like somewhere I could easily come back to, perhaps for much longer.